Why Pre-Order Your Vehicle?
Are you thinking about purchasing a car in Franklin, and having a hard time finding what you're looking for?  If so, you might want to think about pre-ordering your vehicle from Greenway Kia of Franklin. Even though many people prefer to visit the dealership, take a look at the vehicles available, and make a decision, you need to find the perfect car for you. That might mean deciding to pre-order your vehicle. At we would be happy to help you pre-order your vehicle. There are a number of benefits to pre-ordering your car. Here are a few things to keep in mind: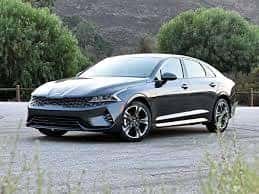 What Does it Mean To Pre-Order Your Vehicle?
There are numerous features that come with the various makes and models that we provide, so when you pre-order a vehicle, you can decide what trim level and option package works best for you. Of course, you are still welcome to come to our dealership and view the selection of vehicles we have in stock.  If you find a vehicle that is close to the one you want but doesn't precisely meet your needs, Greenway Kia of Franklin can pre-order a car for you. That way, instead of getting a car that is "close enough," you can find the perfect vehicle for you and your family.
You Can Specify the Features You Want
One of the most significant benefits of pre-ordering a vehicle is that you can specify the exact features you want. For example, are you looking for a vehicle with a specific trim level or option package? If so, pre-ordering a vehicle may be a great choice for you.  Do you want to customize the interior of your vehicle? You can pre-order a vehicle with the exact interior as well. If you decide to pre-order your vehicle, you can also take advantage of the many available on-site dealer-installed option packages that are available here at Greenway Kia of Franklin.
You Can Save Money on Your Purchase
Another major benefit of pre-ordering your vehicle is that it can also save you money on your purchase. By special ordering your vehicle rather than purchasing from available dealer stock, you are guaranteed to get the vehicle that most exactly suits your needs and will therefore not pay for options or features that are of no value to you.
You Can Guarantee a Car for Yourself
Finally, there are some models that are exceptionally popular. Some vehicles will go out of stock as soon as they are available. If you want to avoid this problem, then you should guarantee your car for yourself by pre-ordering a vehicle. Is there a new model coming out that you are particularly interested in? If so, you are probably not alone. You want to guarantee that the dealership will have the vehicle you want and one of the best ways to do so is to pre-order your vehicle.
Contact Greenway Kia of Franklin to Pre-Order Your Next Car!
These are just a few of the many benefits that come with pre-ordering a vehicle. If you would like to pre-order a vehicle for yourself or a family member, we would be happy to help you. We are in the Franklin, TN area, as well as Nashville, Brentwood, Franklin, Spring Hill, Murfreesboro, Dickson, Mt. Juliet,
and surrounding areas. We are here to make your car buying process fast, easy, and hassle-free, and once we have helped you with pre-ordering your vehicle, we are happy to deliver it to you at your home or office.  A member of our team is always standing by to help you, so please contact us today! We look forward to meeting you.